6 Tips for Camping with Kids,Camping with kids,Camping Tents, Sleeping Bags, Furniture, Bags & Accessories
Camping is an exciting activity that brings together everyone—friends, families and even strangers. But, with kids, camping is a whole new experience.
Despite being a different and fun-filled experience, camping with kids may stumble upon certain obstacles, which you must need to take care of.
If you are wondering what those things are, well, you have come to the right place as we are going to discuss six tips that everyone should keep in mind while camping with kids.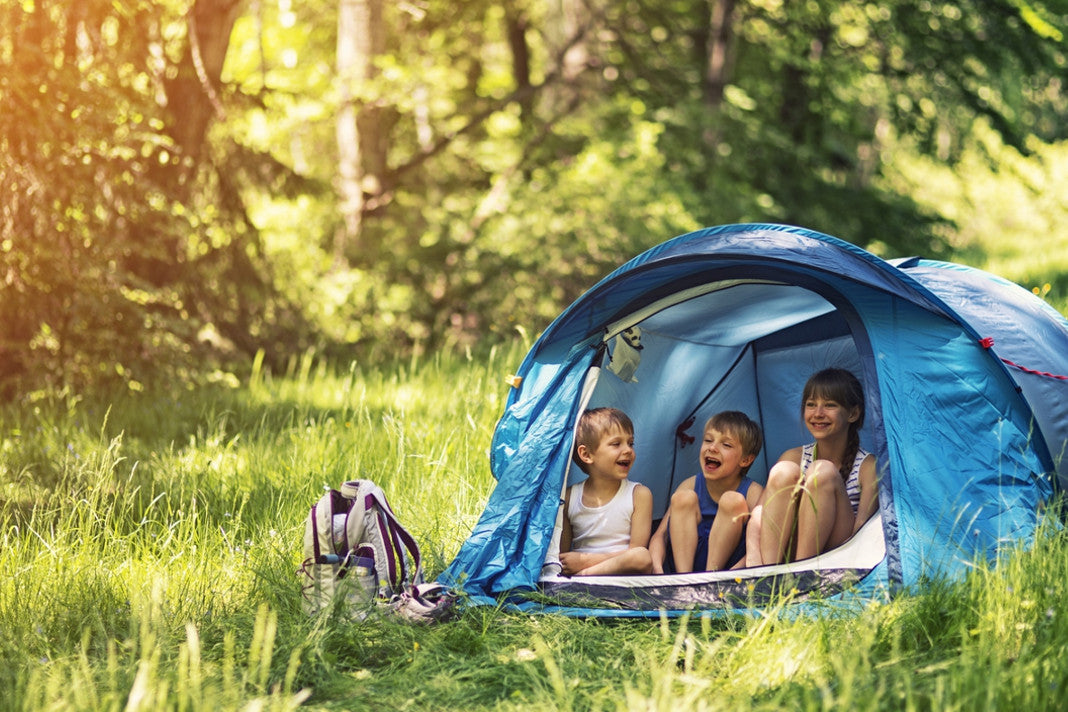 1. First thing first: Prepare the kids
While kids usually love to camp without any preparation, there are a few who might need some preparation regarding what they might expect in camping.
There are many ways you can easily prepare your kids for camping, and some of them are: reading out to them camp-themed storybooks, conduct a mock camp in the backyard, bring along portable night lights and headlamps, and take a couple of night walks around to prepare your kid to handle low-lit situations.
2. Packing the pantry
Most campers narrate quite woefully about their bad decisions of overloading their bag packs with all kinds of things but necessary things. It is important you take due caution while packing the pantry.
6 Best Meal Ideas When Camping with Kids.
Here are a few tips for doing this job efficiently:
You do not have to fill up all the food you have at home; select out only those which you will really need.
Always get rid of additional plastic and cardboard packaging on food—this will make the bag-pack light.
It is advisable you bring along mustard and mayo packets.
Label the food items for the safety of your kids.
3. Get a checklist
A camping checklist is a must when camping with kids. Kids are forgetful at times and lose things behind. In order to keep a check on what you have, a checklist will be really helpful.
Kids need a number of things: portable high chairs, water bottles, jammies, binkies, sun hats, and whatnot.
Before you leave for camping, double-check your list to ensure you have not missed out on anything.
4. Playtime
While camping is an engaging experience, kids do get bored at times, and in order to keep them engrossed, you will have to come up with a few games.
You can bring along a number of things such as card games, frisbees, nerf football, small trucks, sand toys, bubbles, whiffle balls, dominoes, scrabble, Blokus, crazy eights, etc.
5. The First-Aid Kit
You cannot absolutely miss out on First-Aid kit. You are out there in the wilderness and anything can happen, especially to your children who have the natural disposition of wandering off and meddling with strange objects around.
While preparing your First-Aid box, make sure you do not forget to keep a magnifying glass and a pair of tweezers—kids often get splinters in their feet and hands.
6. The Duct Tape
Even the NASA astronauts cannot forget duct tape while on a tour to outer space, so you should probably take one to your camping trip.
Duct tape serves many purposes such as covering a hot patch on the heel of the child, pitching a tent, immobilizing a wounded finger, etc.
---