Camping With Children: Things You Need To Know
Camping a night in the woods or in a lone place with your friends can be a lifelong memory for you. But if you camp a night with your Children it will deepen your relationship with them. Therefore take some time out of your busy schedule and take your children out for camping and give them the chance to experience the beauty of nature.
Children also need some time out of their busy schedule. Rather than spending their time with electronic gadgets take them out for a camping which will help them to learn new things from nature.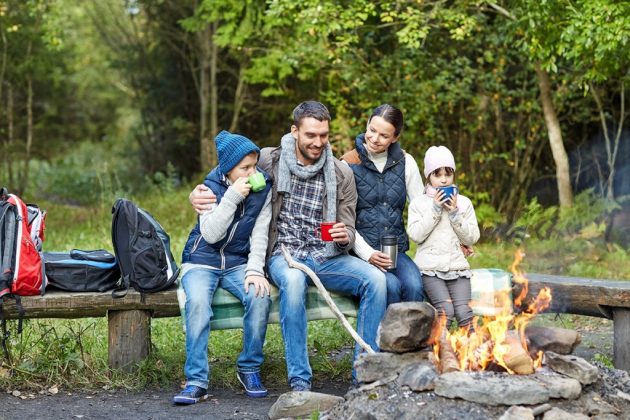 Here are some of the tips that might help you to make your camping experience better with your children.
1. Plan for the Camp
Planning is the first step to make your dream adventure come true. Plan early to avoid the last minute hassles. Plan where you want to camp, how are you going to reach there or what are the things required for your camping days. It is also necessary for you to make sure that your child carries all their important things in their own backpacks.
2. Plan for a family friendly Campsite
 Before making any quick decisions about the campsite ensure you have done a proper research about the campsite. Make sure that your children will be safe and happy at that campsite. Check if the emergency services will be available or not if in case you might need it.
3. Bring enough supplies for your camp days
 Children love to eat chocolates, cakes, and other snacks. Make sure you have enough snacks to keep them contented. Along with that bring other food supplies to have a wonderful meal with your family.
4. Carry wipes and Medicines
Your children will get dirty outside and it will not be possible for you to bath them and clean them again and again. Therefore, keep the wipes handy for your children; clean them with it whenever necessary. There are also chances that your children might catch a cold or a cough. So, it is necessary to carry medicines for that situation. Mosquito repellent cream is also an important thing for your children to keep them away from mosquitoes.
5. Keep them entertained
Children might get bored in the outdoor without any activities. So in order to keep them busy and entertained carry some soft toys for them. You can also bring along some outdoor games. But if you are planning for some safari and sightseeing a Binocular will be perfect for your children.
6. Keep your children safe
Safety of your Children should be always your concern. Keeping an eye on them will ensure you that they will not land up in trouble, but safety does not always mean that you will prevent them from doing everything they want.
7. Engage your Children
 Young age is the best age to learn new things. Therefore, give them some task which will help them to learn and adapt to nature. Give them to collect some firewood from nearby or give them the responsibility to toast some marshmallow. Engaging the children in the small task will help them learn new things and explore their potentials.
---