---
Description
Pocket Bidet – Portable Travel Bidet Electric Sprayer Rechargeable,Handheld Mini Personal Toilet Hygiene for Personal Hygiene Cleaning | Postpartum Care | Perineal & Hemmoroid Treatment
[Exclusive Designed & Discreet] The Electric Portable Bidet has two water pressure modes and comes without water bottle. Portable travel bidet designed 7 holes and low noise motor inside, wide spout giving more coverage when washing, which gives you a new refreshing feeling.

[Extreme Experience & Widely Used] RGA handheld portable bidet is a cleaner, greener alternative to toilet paper. Washing with water is much more effective than with toilet paper. Portable bidet as a perfect gift, can widely use for children's ass washing, pregnant women hygienic care, elderly daily cleaning, patients with acne hygienic cleaning.

[Easy to Carry & Easy to Use] Travel portable bidet is mini size and perfect for personal care hygiene refresher at home, office, travel on the go and more. 45 degree inclination sprayer ergonomically designed for comfortable cleaning, simply fill it up with water press the power button to spray yourself clean. Keep clean whenever you go, wherever you go.

[Rechargeable & Bottle Replaced] The Portable travel electric bidet rechargeable has USB charging, gives you up to 60 uses on a single 1.5-hour charge. Ensuring your portable bidet sprayer always has power. It's discreet, portable, and mini travel size. You can easily put the personal bidet into your pocket when you're on the go, it's not awkward to use in public. Compatibility with ordinary plastic bottles whose cap size is 30mm, make it more convenient to use when going out.

✓New clean experience, use portable bidet, no more rough toilet paper, more eco-friendly and save toilet paper. The hand size fits easily into any backpack,Very easy to carry and storage, work, on the road, travel, outdoor use.
FAQs of the portable bidet:
Q1. The water pressure is not strong enough?

A1: Everyone feels different. The portable bidet water pressure set the Strong-Soft two levels to meet more people demands. About how much pressure need to set up that we have invited lots of people to experience the product during the research and development period, which to make sure the water pressure to let most people satisfied.

Q2. Why the bottles built-in a gravity ball and why the water out will be stopped when using half?

A2: The gravity ball designed was for better to wash other things, like washing baby butt, hands, feet that no need to upside down.

And the gravity ball can take off from the water bottle easily, we suggest you to take the ball off when using the portable bidet upside down, which will resolve the problem of the water out will be stopped when using half.

Q3. What water bottles can fit the portable bidet?

A3: For meet more people needed, LUOOV portable bidet is mini designed and comes with a 500ML water bottle, The portable bidet also can fit the large water bottle whose cap size is 28mm, which like "Evian PET water bottles".
Portable Travel Bidet by LUOOV, IPX6 Waterproof Electric Bidet Sprayer with Automatic Decompression Film and Nozzle 180 Degree Adjustment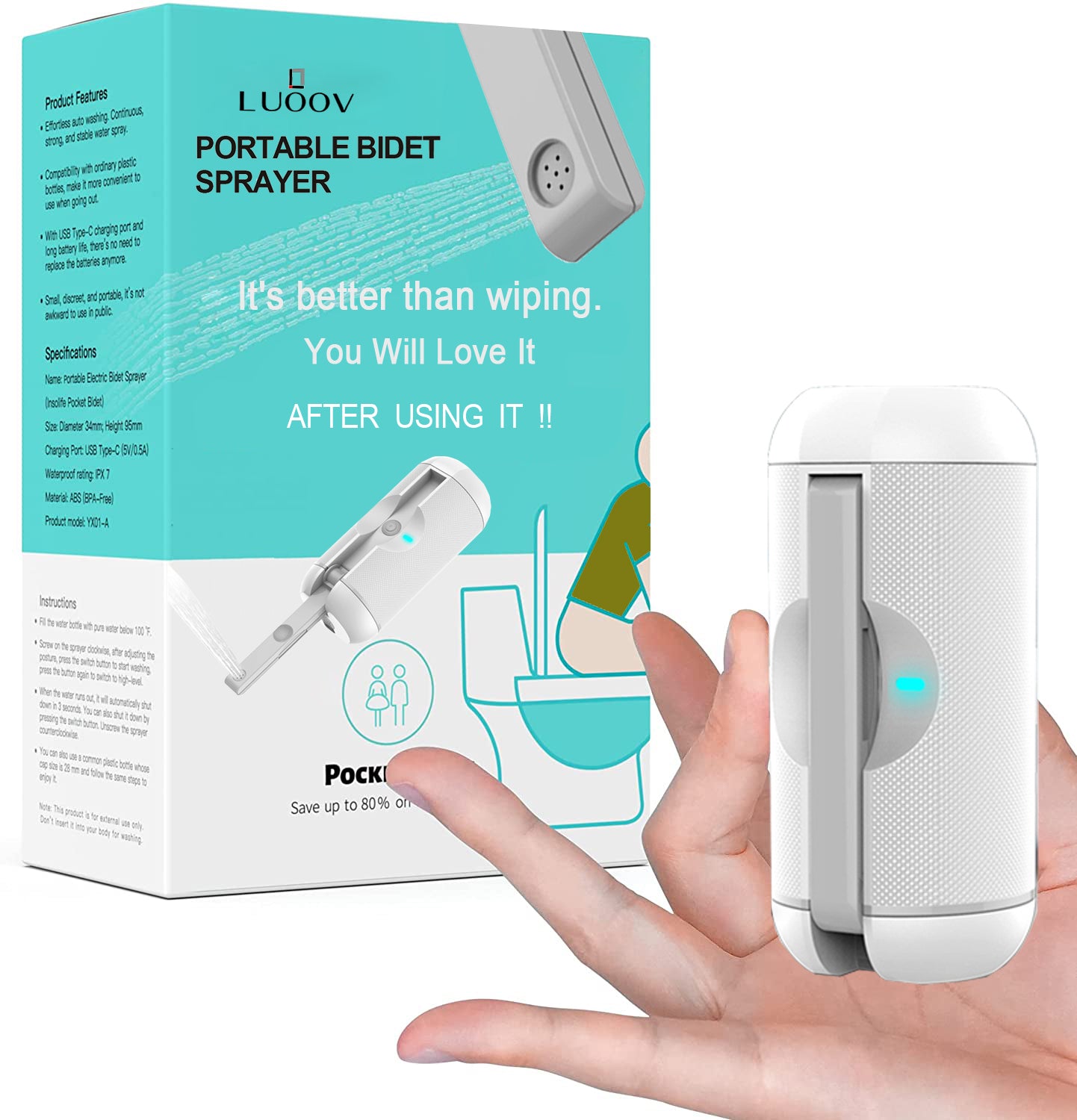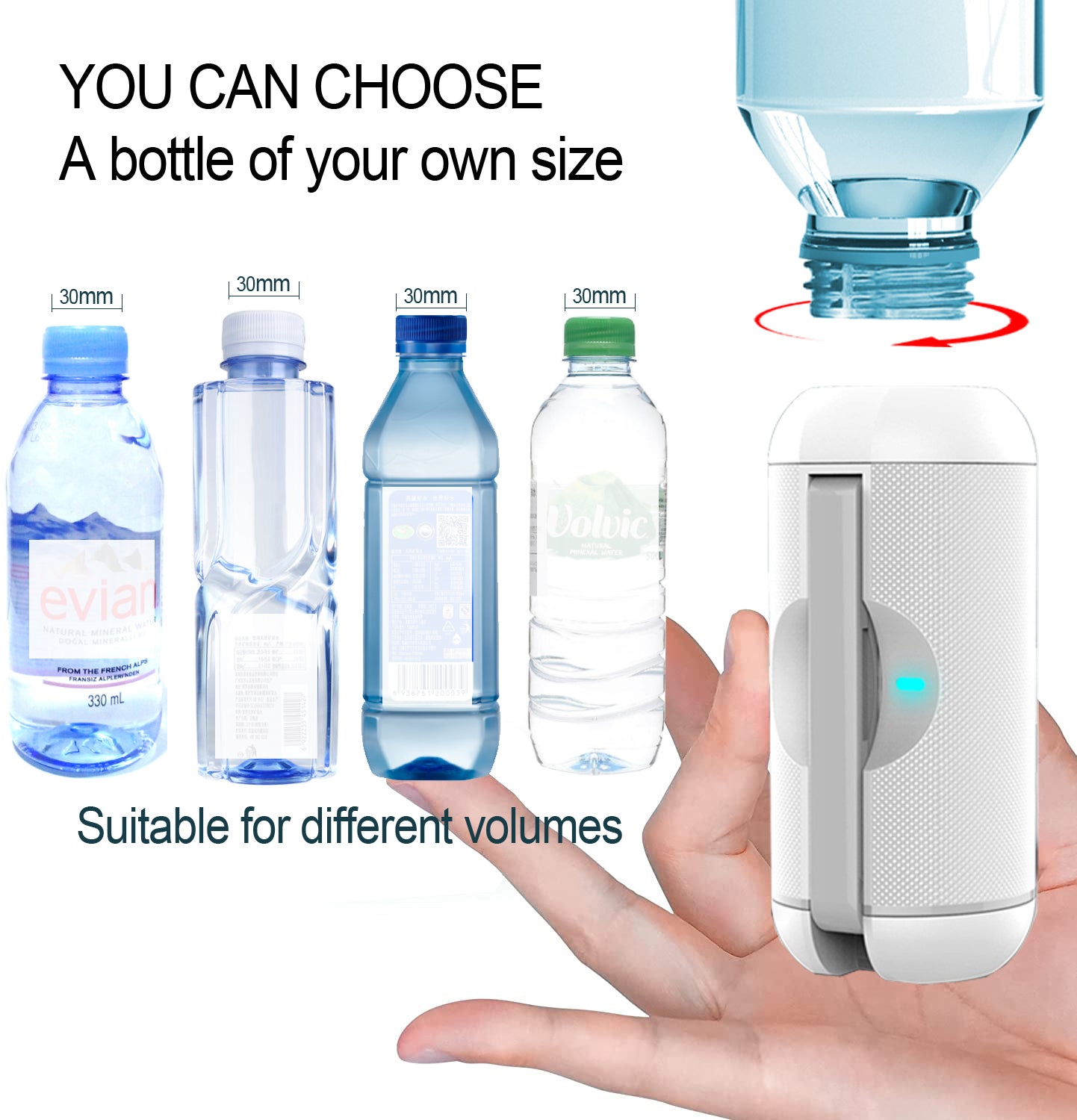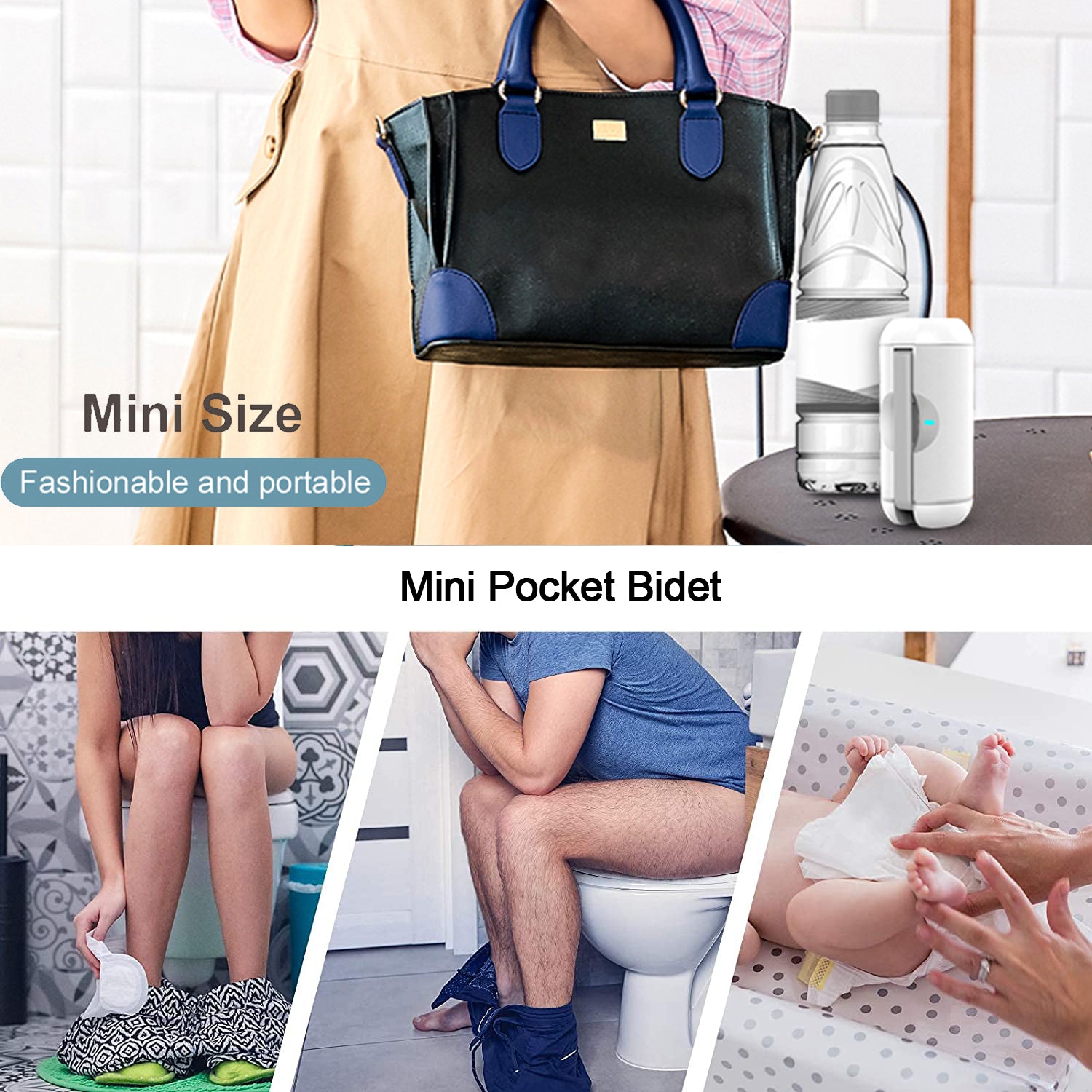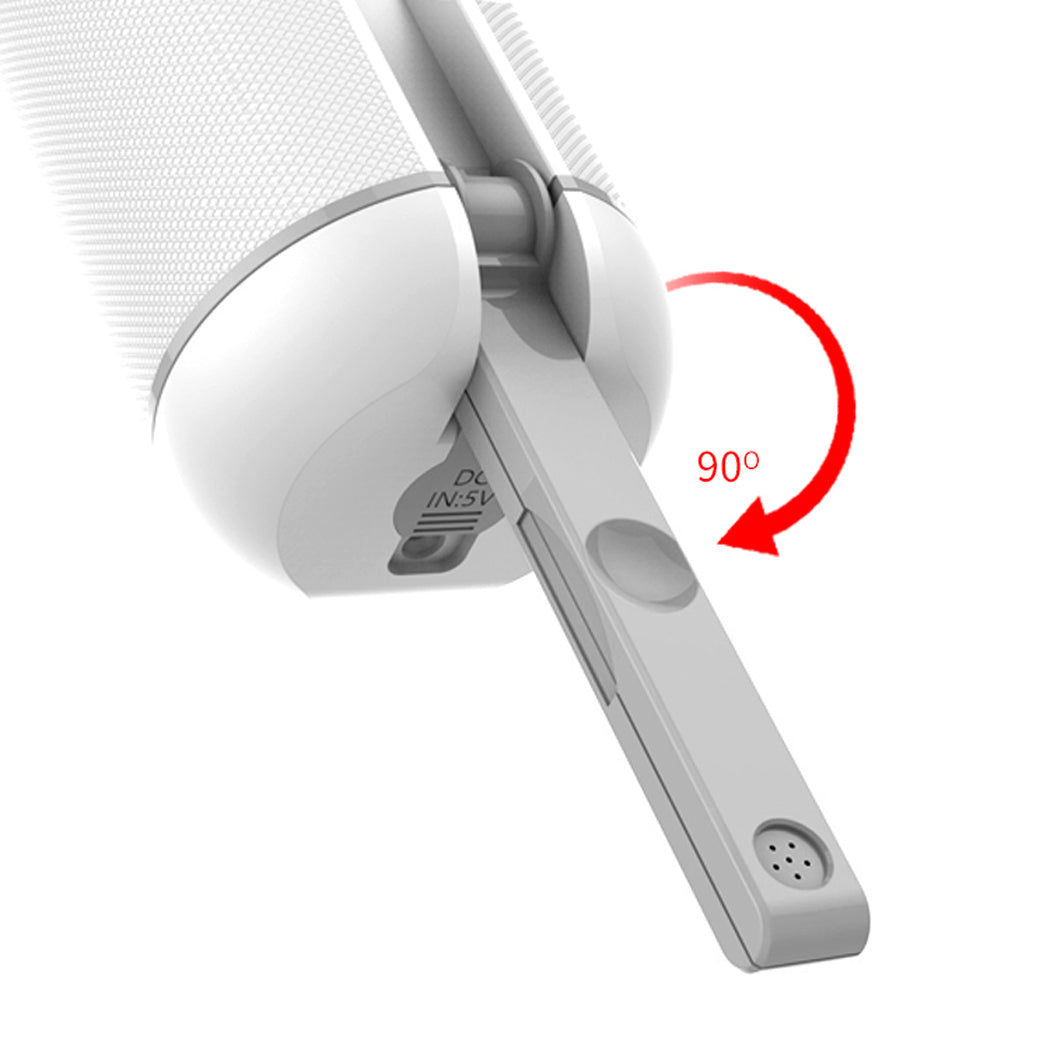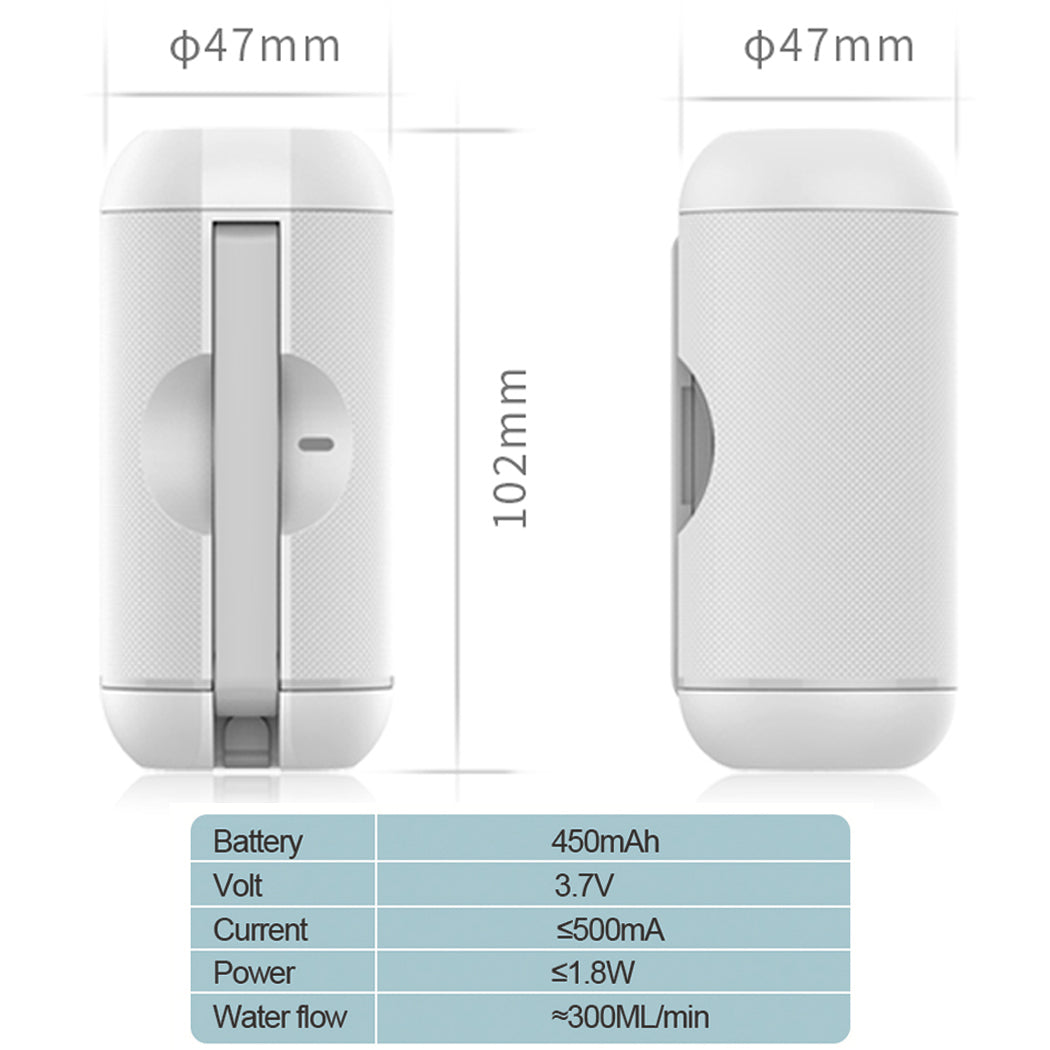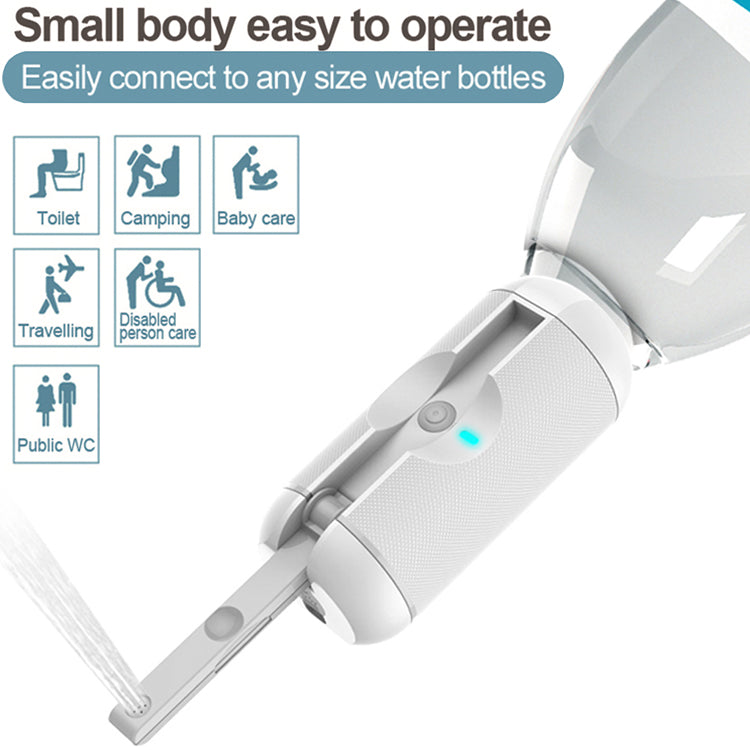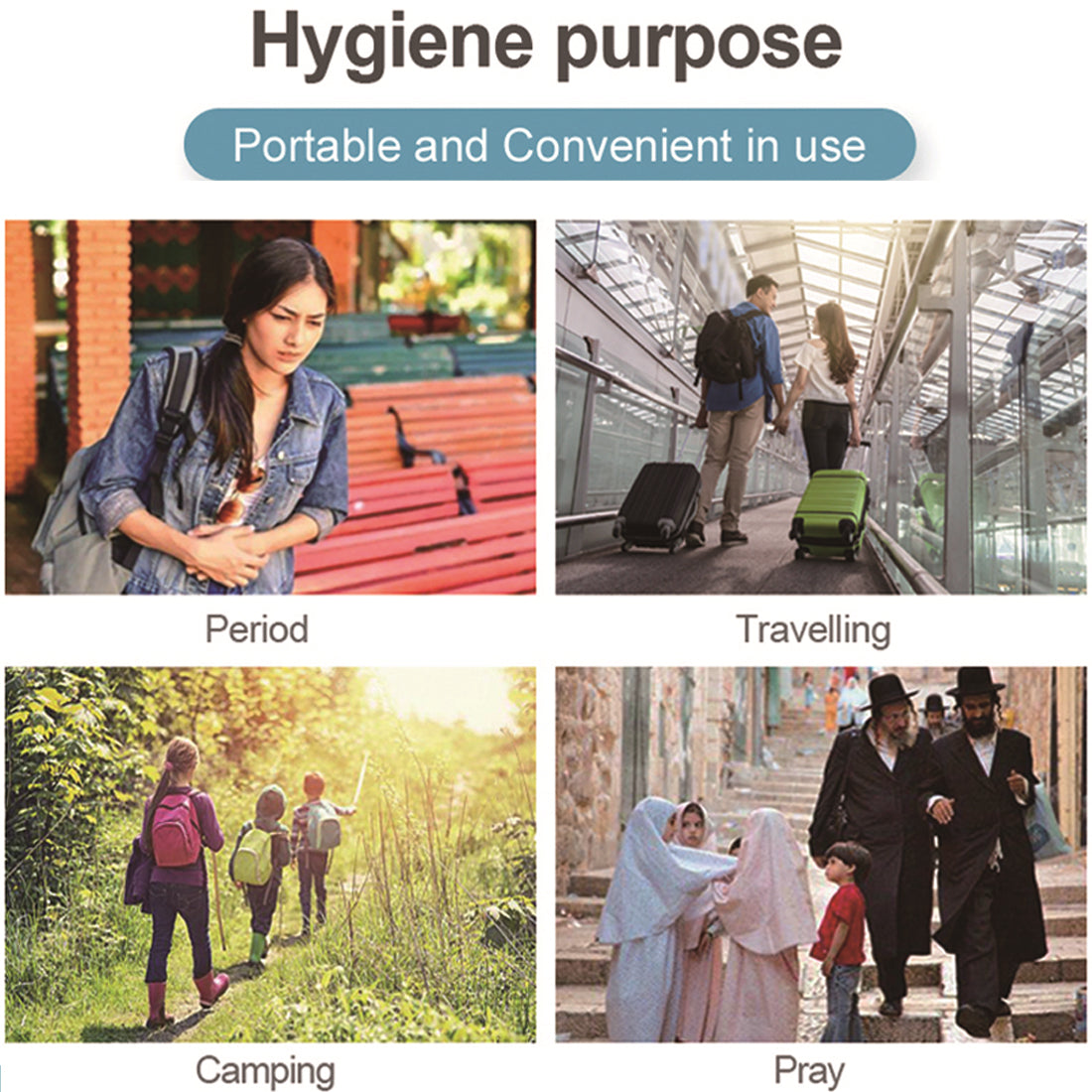 ---
Love it
Oh I love this little Bridget it is so refreshing also it's super clean you may only use one or two pieces of toilet paper it's great to get one
Great product
I almost never write reviews but I really do love this bidet. First two bidets on our toilet: cold water. Then we bought a $400 one: seat warmer, 3 kinds of stream, 4 levels of pressure, 3 levels of water warmth, dryer. It's great. BUT with this little one I can control the water temp better AND the angle of spray. Ahhh. The only problem, I suppose, is having my hand down there. That's not a problem for me. Plus this one is one-tenth the price. Plus I can take it on our trip this week AND use it on the boat we're moving on to. Fantastic product: highly recommend. As the page says: good for adult butt washing. Finally: it came really fast.
Simply Superb
Arrived quickly. Works real well. Why did I not get one of these earlier? Because I did not know they existed! What a blessing.
Best bidet I've used
This is the best bidet I've used and I've had to buy 3 different ones in the last 3 and a half months. The first one was faulty and I couldn't find a compatible water bottle. The second one had bad pressure and used lots of water. The Insolife is easy to use and efficient. It is very light and small so easy to take with you in your handbag. I love the wide spout giving more coverage when washing. The attachment to the water reservoir is very easy and barely takes any effort. Just make sure you remember to shake the water funnel so that it sits at the bottom when the bidet is upended otherwise the water sputters when it runs out of available water. The staff were extremely helpful in sourcing a water bottle that would fit the bidet as the 500ml bottle that came with the bidet was not big enough for me.