---
Description
LUOOV [Upgraded] Portable Camping Shower,Compact Shower Pump with USB Rechargeable Battery, Handheld Outdoor Shower Head for Camping, Hiking, Traveling,w/3.7V Pump, 6-Ft Hose,Bidet Head.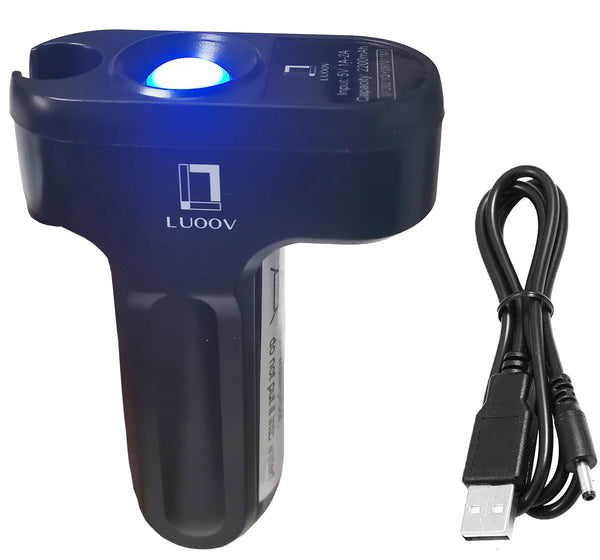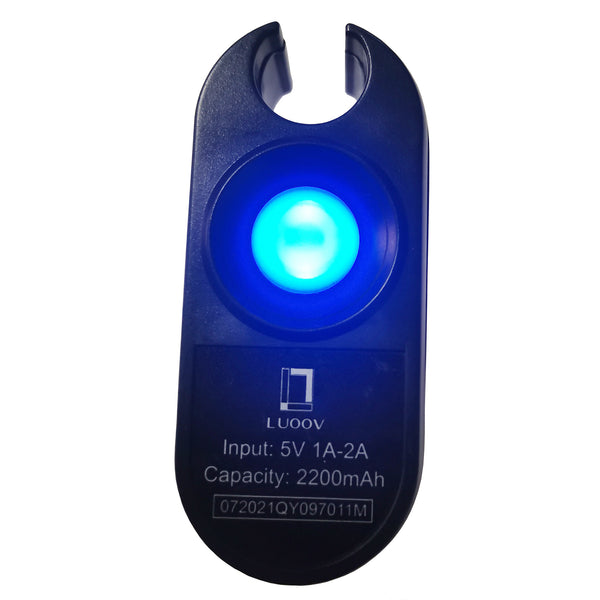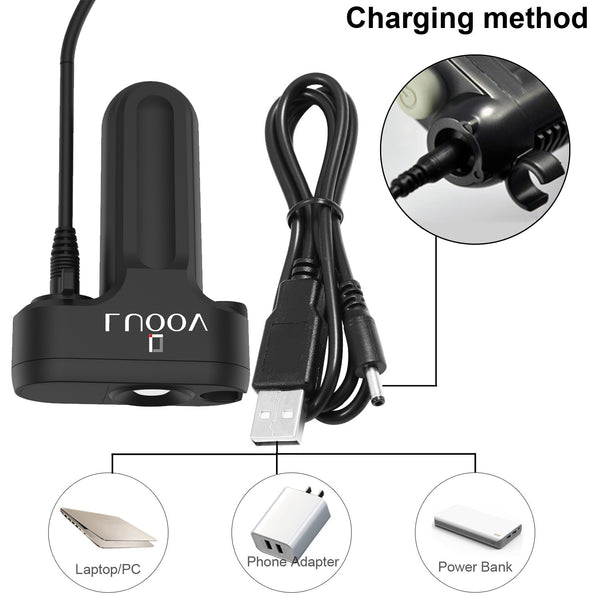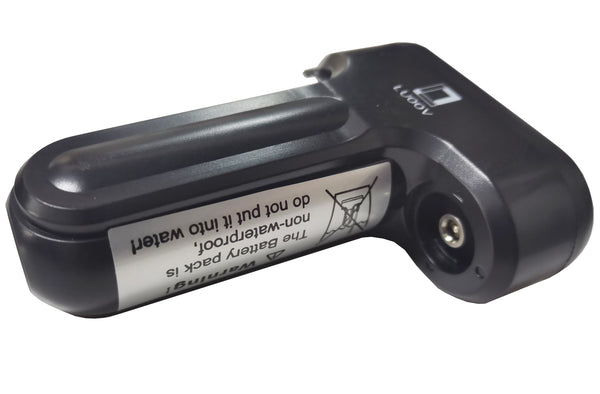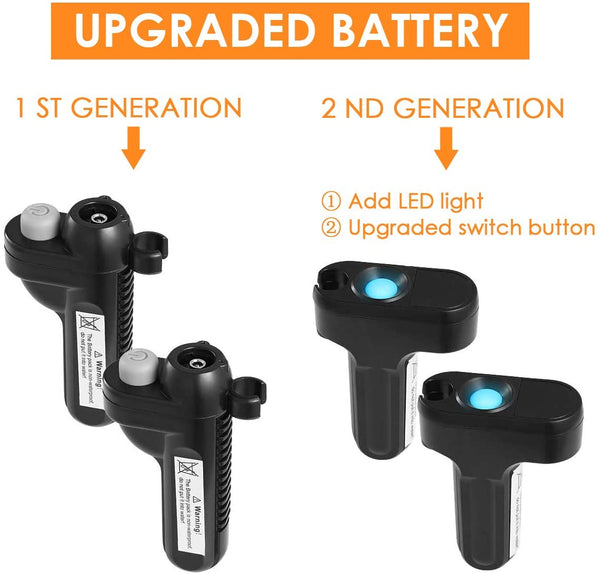 ---
Great battery powered camp shower.
This outdoor camp shower works very well, is easy to use, and the battery lasts plenty long. Set up is quick and easy, just charge the device, connect the supply hose and end fitting, and connect the shower head hose and fittings to the pump and sprayer.
The magnetic charger plugs into USB and the pump has a rubber cover to protect the charging port when not in use.
The device makes some noise and vibrates but that is to be expected. I took a piece of the foam packaging and used it to keep the pump in place on the side of my water supply bucket. That kept it securely in place during use and actually worked really well.
The flow of water is surprisingly strong and it stays pretty steady. There's a clip with a hook or suction cup mount to hold the sprayer for during use or while not in use.
Don't make my same mistake and try to hang the device on a collapsible bucket. The pump is a little too heavy for that and I spilled water all over. I would recommend a typical 5 gallon bucket or something made of solid plastic or metal.
This portable battery shower will work great for our shower camping needs and we are also planning on using it for dishwashing and other needs.
Overall, this is a very good product at a great price and I highly recommend it.
Would Love to Give It a 10 Star Rating
Absolutely awesome device! If you're in a situation with no electricity and no running water this device is a life saver. It's as easy to charge as your cell phone and incredibly simple to use. Just immerse the pump in water and push the button. Excellent pressure for showering and washing hair. I needed this in an emergency, I warmed bottled water on the stove and filled a bucket.
The hose was long enough to immerse the pump and still the spray was over our heads. The spray wand handle was easy to direct and use.
I don't have a faucet installed in my basement yet but I can rinse things by partially filling the washing machine, immersing the pump in that water and rinsing in the sink. (I have a sink, the faucets will take a little longer!)
It has helped to solve some emergency needs.
So far so good
I saw some iffy reviews for this shower so I was hesitant to buy it, but since we needed it for camping and there were not a lot of other impressive options we decided to just try it. So far we have only used it twice but both times it worked very well. We used it with a 6 gallon bucket which was more than enough for our shower. My wife has long hair and said the water pressure was great for being able to rinse out shampoo and conditioner. While we lather up we just submerge the entire hand piece in the bucket as not to waste water.
This is such a gem! Love Love Love!
This item was like music to my ears when I discovered it. I currently have to wash my hair with bottled water because our pipes are currently made of copper but our well water is too acidic currently. After months of pouring bottles of water of my head in order to wash my hair, I was more than happy when this little gem showed up! Now I can buy the big jugs of water and use this item and it actually feels like Im getting to wash my hair with a real shower!
Exceeded expectations!
Im writing this almost two years after my purchase.
This product is very well made and durable. We used it consistently from February 2018 to February 2019 because we've been renovating our very old bathroom in our very old house and we hadn't gotten around to installing the new lines for a shower (did you know a lot of older homes thay havent been renovated prior to the 60s don't have showers?