---
Description
【Simple Operation】:Simple operation materials Water + salt electrolytic cell can produce sodium hypochloriteAdd they into the spray bottle and press working button, just wait 8mins you can get the cleaner.

【Convenient to Use】:Sprayer of the button can be adjust for 360 degree, it can help your spray evenly all corner, moisten the surface of the water produce sodium and wipe with a rag.

【Eco-Friendly】: Non-toxic, harmless and chemical residue-free sodium hypochlorite generator can be made in the home with only ordinary salt and tap water, and it can safely dis-infect all aspects of life, such as clothing, food, housing and transportation.

【Sodium Hypochlorite】:Sodium hypochlorite is a strong oxidant, has a strong cleaning effect, and can replace oxidants such as bleach.

【Scope of Application】:Applicable to various places, can be used in homes, schools, offices, hospitals, hotels and other public places. Physically, health and safety made to fully protect the health of families and children.
Disinfectant Generator Sprayer
Quickly electrolyze salt and water: Put a spoonful of edible salt and 300ML tap water into the generator, mix it and electrolyze it for 6 minutes, then it can be converted into high-efficiency sterilization disinfectant water, non-toxic, non-residual, and non-irritating.
Salt + Water electrolytic sodium hypochlorite
 

Efficient disinfection in just 5 minutes

Automatic power off after work is completed

Disinfection Water Maker Electrolytic Generator Sodium Hypochlorite Disinfectant Liquid Making Machine Clean Air Sprayer,Clear.

 

Salt + water

 

Salt + water electrolytic sodium hypochlorite = 84 disinfectant

 

Portable USB Charging Homemade Disinfectant

High and low-density dual-mode, one-button switch, two densities, to meet the requirements of different scenarios
Salt + water electrolytic sodium hypochlorite
Cleaning Spray Maker
 

THE HYGIENIE BOTTLE Is A Sodium Hypochlorite Generator - Makes a Non Toxic Household Spray For Cleaning Kitchens, Bathrooms, Offices, Classrooms.

Precautions: (1) Do not use on silk, wool, nylon, leather, or painted surfaces. (2) Do not use for aluminum, copper, carbon steel products, not suitable for stainless steel appliances. (3) Do not mix with acid cleaner products (toilet cleaner, tile cleaner, bathroom cleaner, etc.). (4) The effect of electrolysis after adding water and salt and stirring is better. (5) Please refer to the concentration ratio.

So We Came Up With

 

THE HYGIENIE BOTTLE

A Spray Bottle That Actually Makes It's Own Cleaning Solution

Sodium Hypochlorite Generator

KEEP YOUR FAMILY SAFE AND GERM FREE Cleans and Gets Rid Of Germs On All Sorts of Surfaces - Desks, Tables, Cutting Boards, Showers, Toilets, Toys.
Easy To Operate
Easy to operate: only need to add water and salt, one-button start, only 15 minutes, you can make a disinfectant.
Production Method: 1. Sterilization method: 500ml water + 20g salt for 5 minutes, the concentration is about 1000mg / L 2. Decontamination and bleaching method: 500ml water + 20g salt for 10 minutes, the concentration is about 2000mg / L 3. You can manually turn off the power as needed to adjust the working time of the equipment to prepare a lower concentration of disinfectant.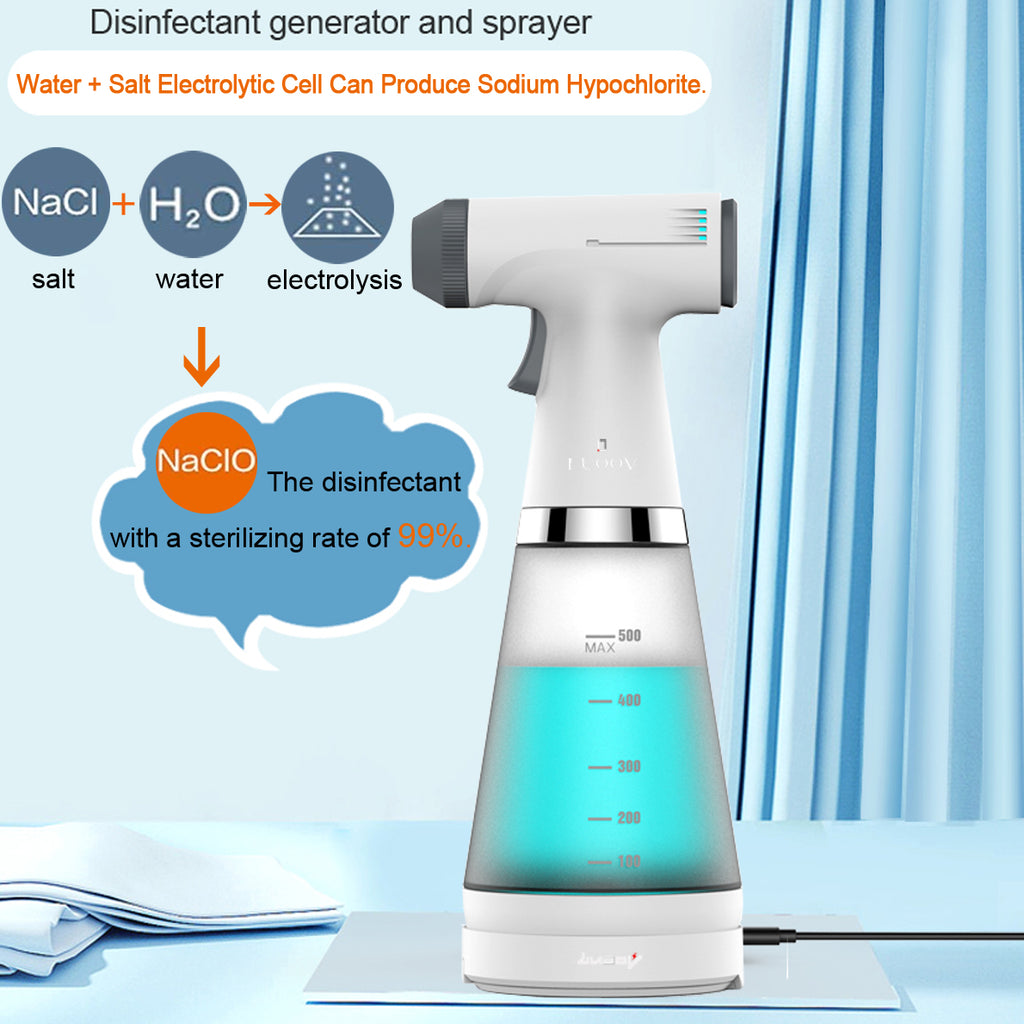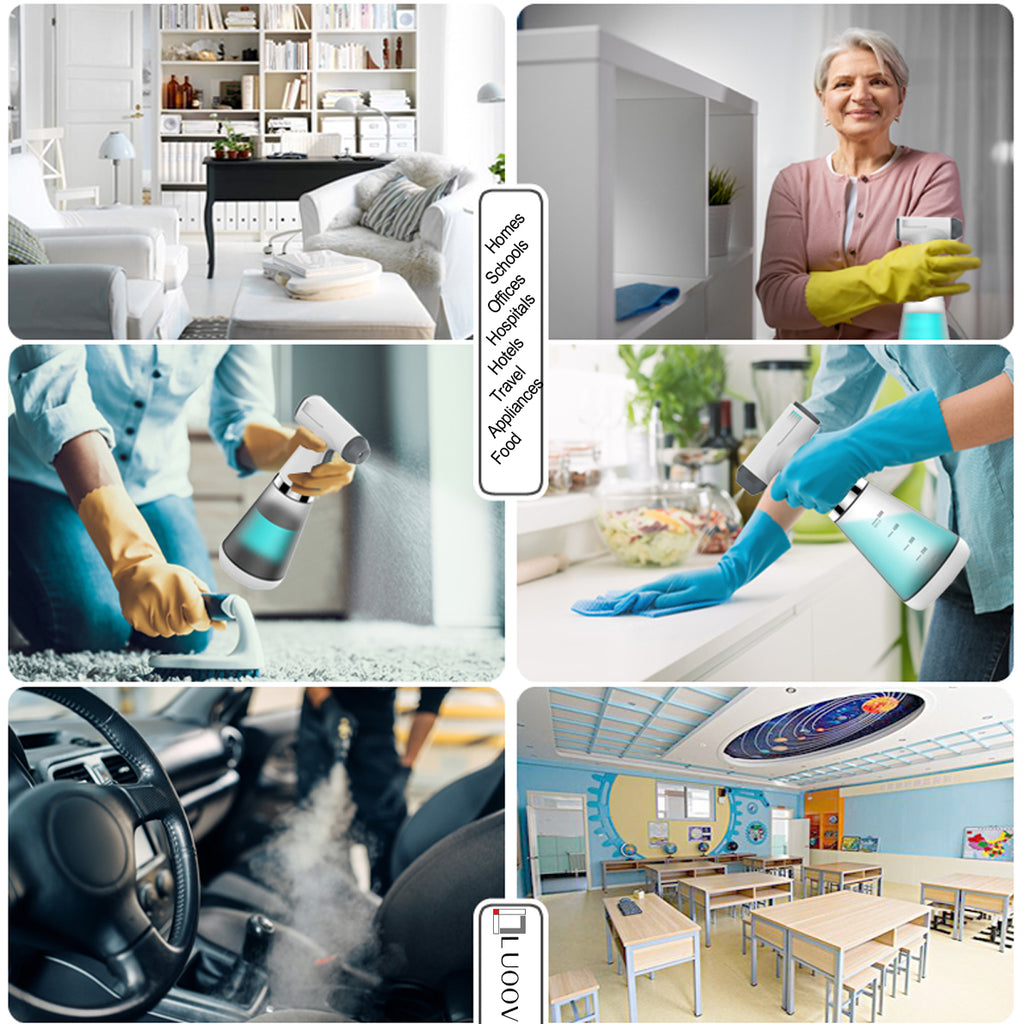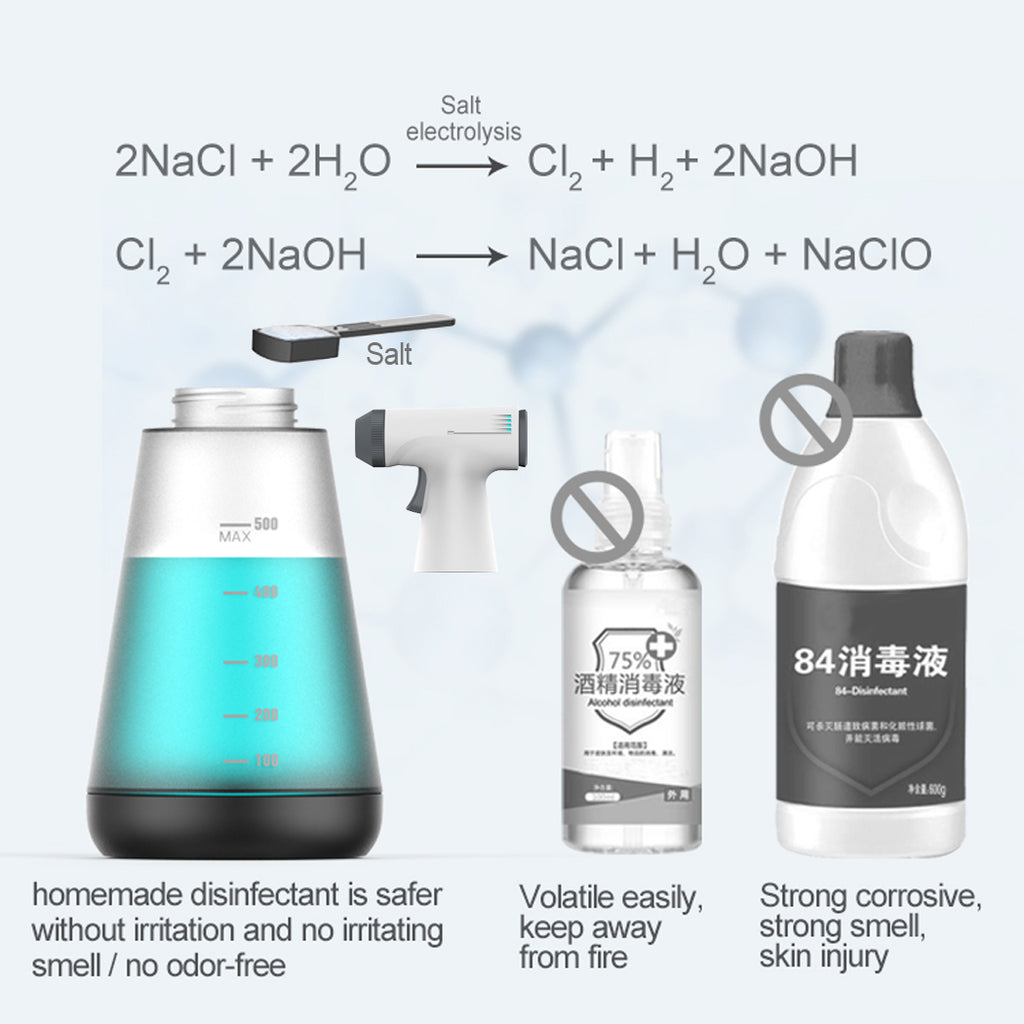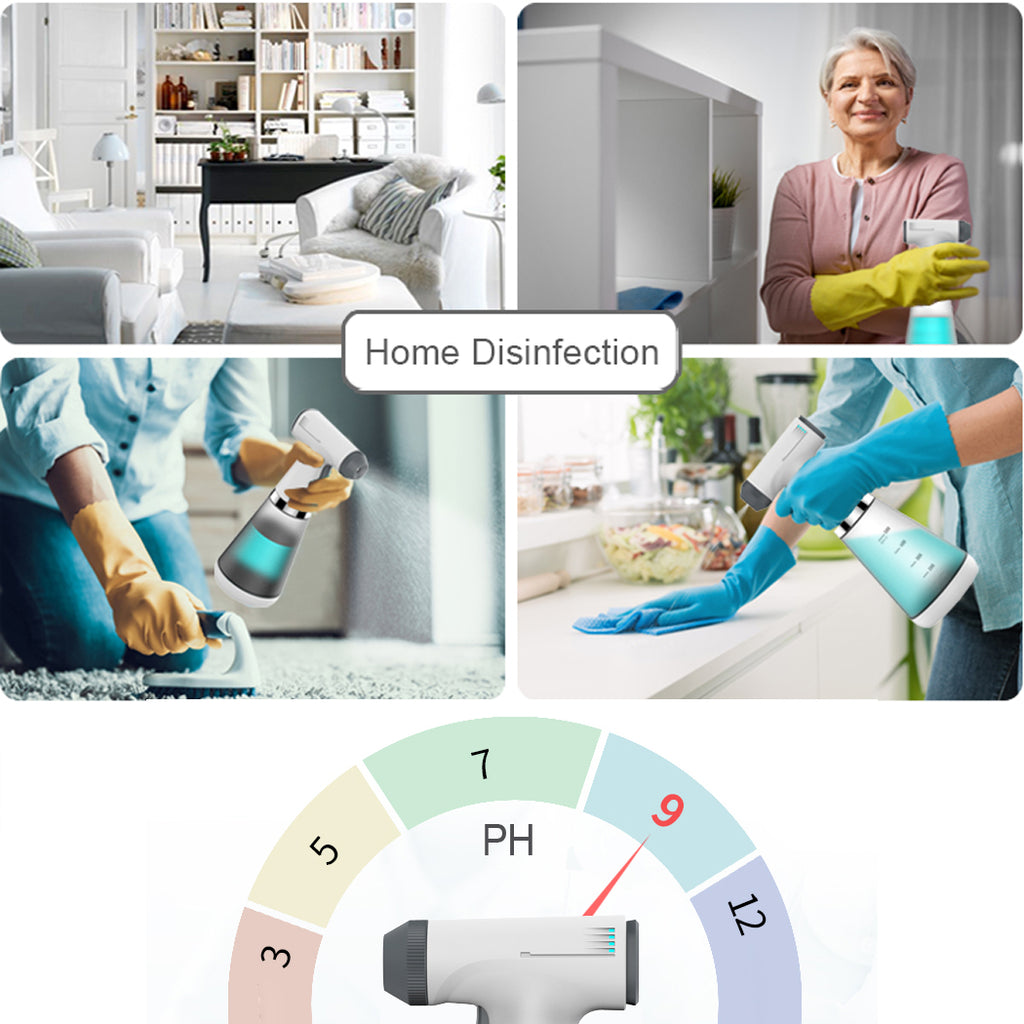 ---