---
Description
Solar Shower Bag 10 gallons/40L Solar Heating Camping Shower Bag Temperature Indicator Hot Water 45°C Hiking Climbing Outdoor Adventure Travel
✅

SOLAR HEATED: The shower bag with a black PVC to heat the water,which is especially designed for the outdoor activities.

✅CONTAIN 40Liter VOLUME WATER - It can easily carry up to 10 Gallons water for showering at remote areas! A nice and refreshing shower anywhere! This water is for cleaning only. Don't drink from it.

✅Heats Water Uses solar energy, just put under the sun and it takes 3 hours to reach 40 ℃/100℉ .

✅Light weight and Portable .After enjoying your outdoor activities, take a shower or simply wash your hands and face, you will feel the gentle water flow and suddenly relaxed.

✅100% Satisfaction: Please feel free to contact SELLER if you have any problems, We will help you in 24 hours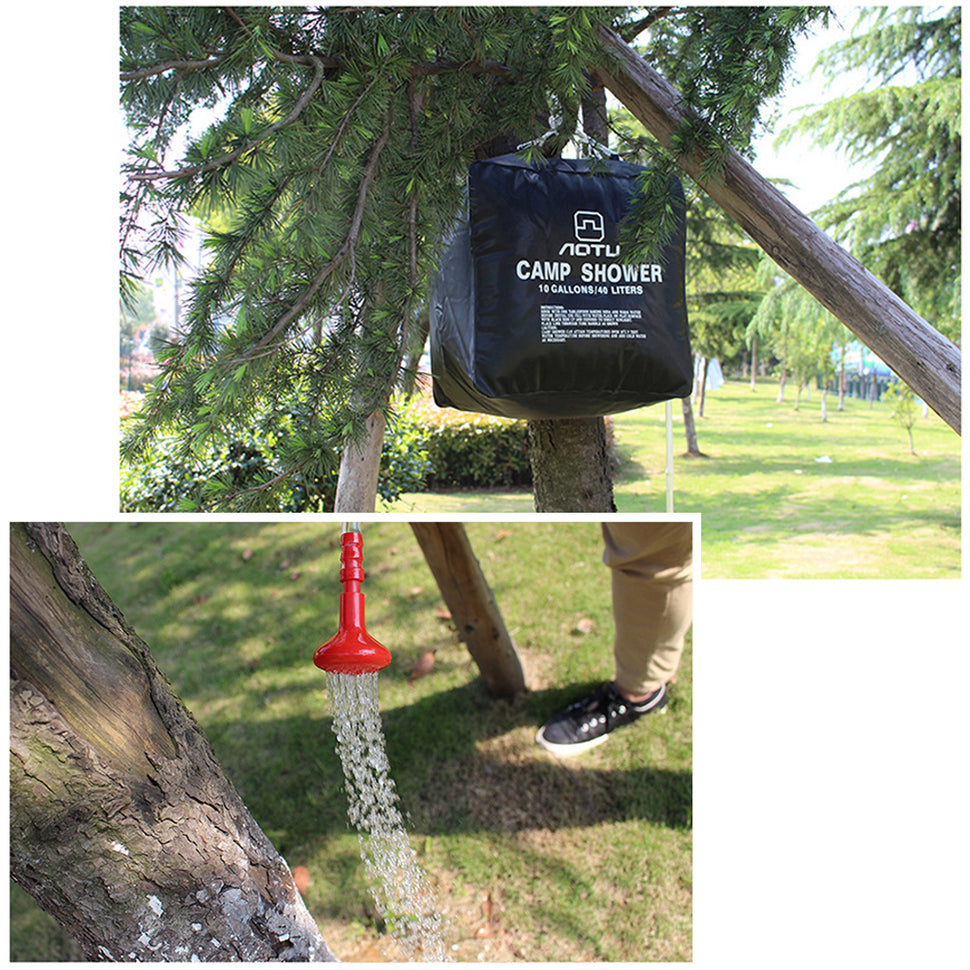 Instructions for use:
1. Rinse the shower bag with one tablespoon of baking soda and warm water before initial use.
2. Fill the bag with water, then place it on a flat surface with black side up and directly expose to the sunlight.
3. Maximum temperature should be attained in approximately 3 hours; it can make the 15?? water reach about 45??.
4. Please test the water temperature before use since it maybe reach 50 Celsius degree in the strong sunshine.

Cautions:
1. Camp shower bag can heat water reach over 50??. You must test water temperature before taking a shower and add some cold water if necessary.
2. Please don't heat the water over 50??, or it will shorten the service life of bag.
3. The water in the bag is undrinkable.
4. If you don't need to use it, please dry it.

Specifications:
Color: Black
Type: Shower
Material: PVC material
Capacity: 40L / 10 gallon
Length of pipe: Approx. 60cm / 23.6in
Package size: 25 * 17 * 7cm / 9.8 * 6.7 * 2.8in
Item weight: Approx. 453g / 16.0oz

Package List:
1 * Camp Shower Bag
1 * Shower Pipe
1 * Hanging Nylon Cord with a Hook
---